AD Hydro Private Limited
The ADHPL is helping to meet the shortage of power in the Northern region of India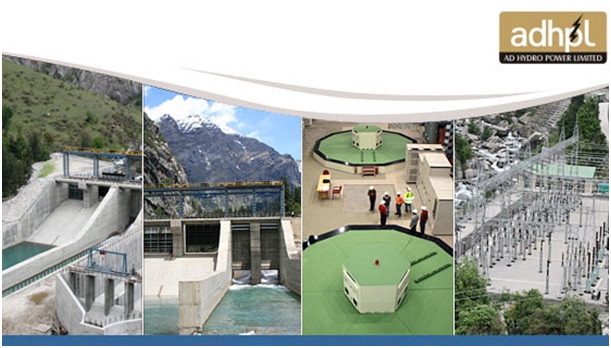 ADHPL was incorporated as a 100% subsidiary of Malana Power Company Limited (MPCL ) in the year 2003 with the objective of operating the 192 MW Allain Duhangan Hydro Power Project located in Manali of District Kullu, Himachal Pradesh, India. The hydro electric plant was commissioned in the month of July, 2010 and the commercial production has started successfully.
The project utilises water from the Hamtal and Pataori Himalayan streams, which form the Allain river, and from the the Chandar Tal glacier-fed Duhangan river.
The ADHPL is helping to meet the shortage of power in the Northern region of India, presently estimated at some 1500 MW. The plant is operated as a peaking plant from November to May and as a base load plant during the summer and rainy season from June to October. During the peaking season, the plant operates about 4 hours per day.
The second phase of the ADHPL project i.e. Duhangan side of the project is also fully operational in the year 2012 and running successfully.