The LNJ Bhilwara Group
---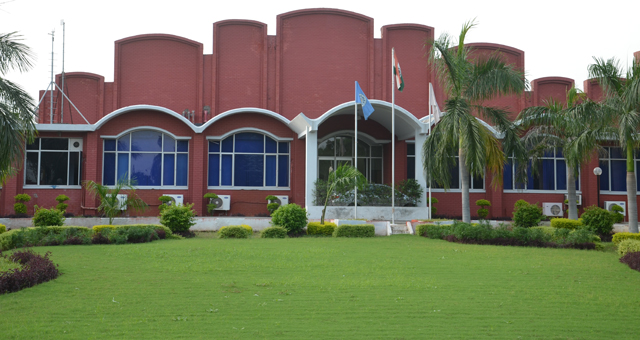 LNJ Bhilwara Group is one of the country's esteemed and diverse business conglomerates, with its roots dating back to 1961. The journey of the Group started then in a small Bhilwara city of Rajasthan, when the legendary, Mr. L. N. Jhunjhunwala, established a textile mill there, laying the foundation of what would in due course become one of India's leading textile companies – RSWM Limited. The sheer determination, conviction and vision of Mr. Jhunjhunwala has led that one textile mill to grow into 17 Companies with its 21 manufacturing units and 9 marketing offices spread across textile, power, graphite electrode, info technology sectors.
The Group today stands proud as a multi-products and services conglomerate with an annual turnover in excess of INR 5,600 Crore ($ 1.0 Billion). The Group's 8 Companies are IS/ISO Certified and 5 Companies are listed with stock exchanges in India.


The marriage of traditional values and foresight has been Group's guiding business principle. Hence, while expanding its original business of yarn, it has moved into manufacturing fabric, technical textiles, automotive fabric, knitted and ready-to-wear garments and denim.
Opportunity is the window to the future and we are looking out of it. The Group has successfully diversified into areas that few players have ventured into; Graphite Electrodes business is one such example. The Group has the largest single site graphite electrodes manufacturing plant in the world located at Mandideep near Bhopal in central India.
Self-reliance is our mantra. The success of Group's first Hydro Captive Power plant led it to set up India's first merchant hydro power plant. Today, the Group's power business is growing with many projects already in hand and the Group's in-house power consultancy firm consolidates its position in this segment.
What has been the core of our success:
Progressively evolved into multi-product services conglomerate to reduce over dependence on a particular vertical.
Consistently focussed on strengthening the businesses of our downstream customers to forge long-term relationships
Prudently invested in the most advanced technologies to enhance operational efficiencies
Ceaselessly focussed on graduating to the niche and value-added end of our product mix to make the most of the emerging opportunities
Routinely reinvested our accruals in capacity expansion to achieve economies-of-scale
Always prioritized on enduring sustainability over one-off profitability
Invested in our future by enhancing our capacities, competencies and capabilities