Social Welfare
Mid-Day Meal Scheme for School Children in Madhya Pradesh
---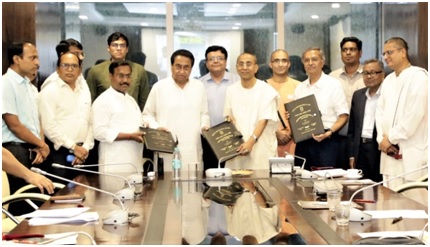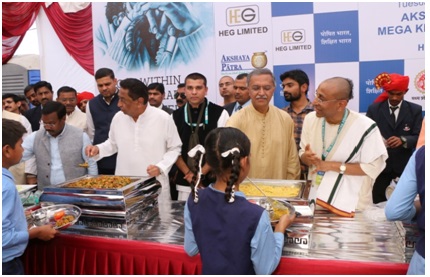 LNJ Bhilwara HEG LokNyas and Akshaya Patra have partnered with State Government of Madhya Pradesh to set up a centralized mega kitchen to serve 50 thousand mid-day meals to school children in Bhopal and Raisen district every school day.
HEG Ltd. has committed Rs 10 crore to set up the mega kitchen in Bhopal for 50,000 fresh and nutritious meals prepared in the mega-kitchen every day. Apart from this, HEG will also support the revenue expenditure for 5 years amounting to Rs 5 crore every year.
A similar kitchen was also setup in Chhindwara (Madhya Pradesh) with a capex of Rs 4 crore and all revenue expenditure of three years (amounting to Rs 1 crore per year) for providing meals to approx. 7,000 students every day.
Apna Ghar Shelter Home for Homeless & Destitute
---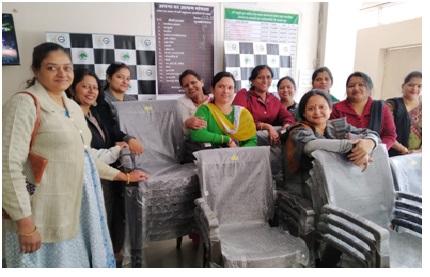 Apna Ghar is a shelter home for the homeless and destitute with a 50-bed setup and an ambulance facility 24x7.
There is no specific system for helpless people in India like this, under which we felt the need to do some work for their rehabilitation and recognizing the Community Accountability. Therefore, we have established an ashram in Bhopal. This Ashram is made of 50 beds, which will be given further expansion, so that more people can be supported through this initiative. In this Ashram, we are providing shelter to mentally retarded, handicapped who lost their homes.
The facilities we are providing them are their regular Medical checkups, proper treatment by professionals and the shelter and food facility, IEC (Information Education Communication) is developing to sensitize stake holder for the facility.
---
"Adopt a Heritage: Apni Dharohar, Apni Pehchaan" Project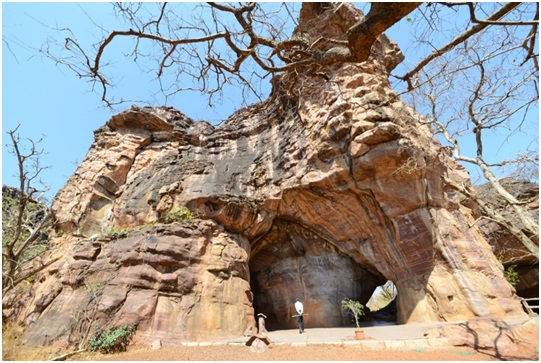 Under the "Adopt a Heritage: Apni Dharohar, Apni Pehchaan" Project, HEG Limited has been approved as a 'Monument Mitra' by Ministry of Tourism, Government of India for Bhimbetka Rock Shelters, Bhojpur, Raisen, Madhya Pradesh, a recognized world heritage site by UNESCO. Shri Sudhir Sood, Group President & CHRO along with Smt. Jyoti Gupta, Head - Administration have received the certificate from the Ministry for the same and MoU has been signed between HEG Limited and Ministry of Tourism along with Archaeological Survey of India for the overall development of the adopted heritage site and to enhance tourism by promoting the traditional and local culture of the particular area.
Empowerment and Environment
---
Supporting the Global Parli Movement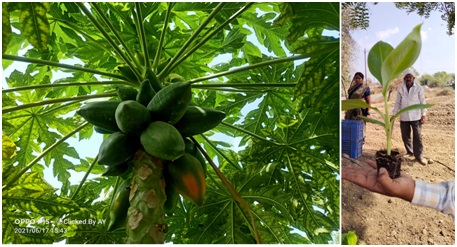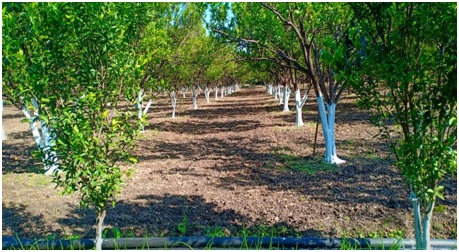 HEG in collaboration with Global Vikas Trust is running a movement called 'Global Parli' to transform India through Rural Development. The approach is to encourage farmers to switch from traditional crops to remunerative fruit crops for an increase in their income levels by at least 25 times and also to support environmental concerns. A movement built on modern agriculture, latest technologies & supply chain systems. It is fuelled by some of India's top experts, trainers, agronomists, successful farmers, agro-industries, and academics.
The process followed by Global Parli is procuring farmer registration, providing pre-plantation training, distribution of saplings, regular farm visits of team and plantation trainings. The training that we provide is the essence of the model and is achieved through the help of local Agri Universities, Krishi Vigyan Kendras, agro-industry experts, domain agronomists. HEG Limited is proud to be a partner of this life changing movement.