BSL LIMITED
BSL LIMITED IS ENGAGED IN THE MANUFACTURING WOLLEN/WORSTED YARNS, SYNTHETIC YARNS, BLENDED VISCOSE FABRICS, SILK FABRICS ALONG WITH FURNISHING AND FASHION FABRICS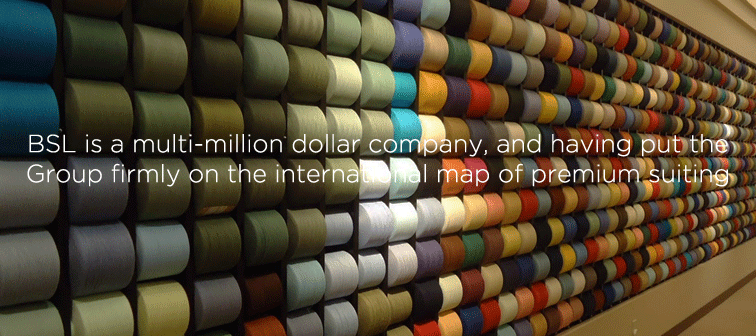 Incorporated in 1970 at Bhilwara, Rajasthan, BSL Limited is engaged in the manufacturing woollen/worsted yarns, synthetic yarns, blended viscose fabrics, silk fabrics along with furnishing and fashion fabrics. The manufacturing facilities are located in Mandapam in the Bhilwara district of Rajasthan.
BSL Limited's product basket includes woollen, wool-blended and premium lightweight fabrics as well as other specialised fabrics blended with lycra, silk, linen, among others. The Company markets its products under the brand name of BSL Suiting, La Italia and Geoffrey Hammond.
The Company enjoys a strong domestic presence courtesy a widespread network of dealers, wholesalers and agents. Moreover, a significant portion of its revenues comes from overseas. The Company exports its products to around 54 countries spread across North and South America, Europe, the Middle East and the Far East.